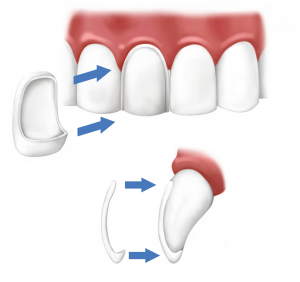 Veneers can give you a complete smile makeover. Dental veneers are perfect for any patient who would like to improve the beauty of their smile. Veneers are extremely thin, tooth-shaped shells that are attached to the front of the teeth to correct cosmetic dental flaws. Dental veneers are often created from porcelain to ensure that your new smile looks beautiful and inviting. Porcelain is a translucent, tooth-colored material that is an excellent match for the appearance of natural teeth; it is also a very durable material, so your smile will look flawless for years to come. Dental veneers may be a good choice for your smile if you are interested in correcting the following cosmetic dental flaws:
Stained or discolored teeth
Misaligned teeth
Chipped or fractured teeth
Irregularly shaped teeth
Very worn teeth
Gaps and spaces between the teeth
Dental veneers in Magee, Mississippi typically require two visits to our dental office. Our experienced dentists will ensure that your custom veneers fit comfortably and aesthetically. We invite you to contact us today at Dental Group of Magee to learn more about dental veneers and to schedule your individual consultation. We are eager to enhance your smile!